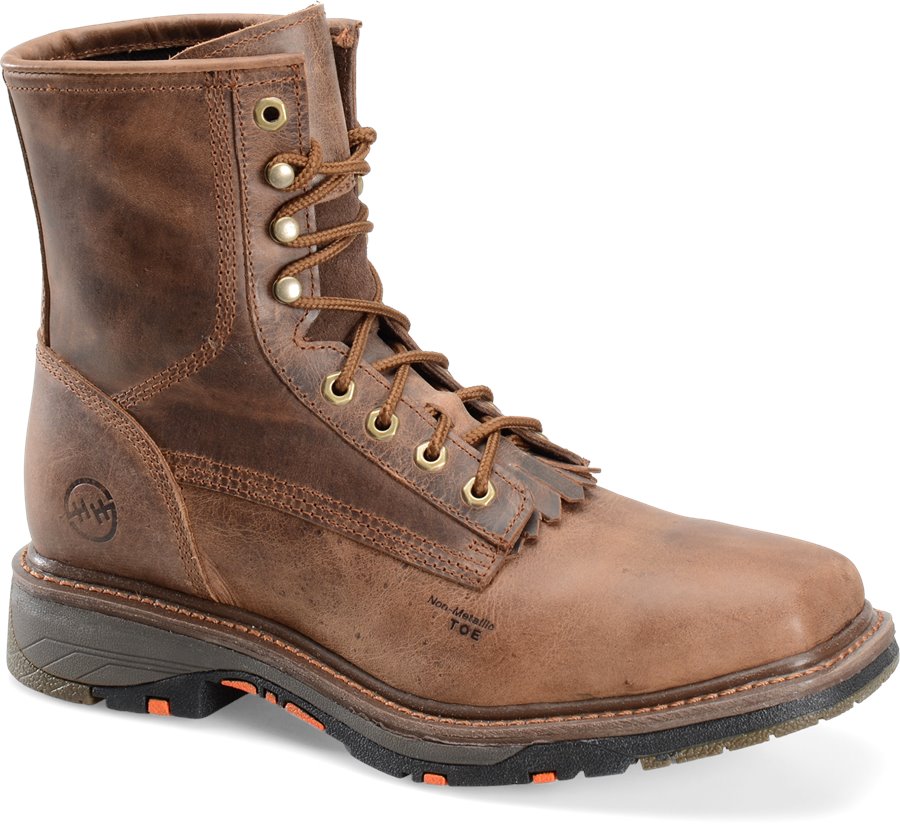 ISIAH COMP TOE
Style #: DH5128
Originally $167.00 On Sale $127.00
This item is currently sold out.
Product Details, Features and Reviews
Men's 8" Workflex Wide Square Composite Toe Lacer
Yellow Cap Chestnut Leather
Wide Square Toe
Composite Safety Toe
CK Mesh/Leather Lining
EH Rated
Non-Metallic Boot
Plastic Storm Welt
Double Tuff PU Insert
Molded EVA Midsole
WorkFlex Outsole
1 5/8 Inch Heel
Features
Comfort - Comfort Insert - Denotes product comes with an added comfort footbed insert.

Composite Toe - A Non-Metallic Safety Toe for environments where steel is not appropriate. Reduced cold-transfer in cooler environments and meets the ASTM Standards for compression and impact testing rating of I-75/C-75.

Electrical Hazard - Footwear tested by an independent lab that can withstand applications of 18,000 volts at 60hz for one minute without leakage

Square Toe - Square Toe - In a square toe boot, the front of the toe is flat, with the corners almost at a right angle.

Slip Resistant - Soles designed and constructed with materials to meet the standard for slip resistance.

WorkFlex - WorkFlex Outsole - This ultra-strong outsole is designed to resist abrasion for longer wear.
Reviews for Men's 8" Workflex Wide Square Composite Toe Lacer
Review by: Terry, Mason, 10/1/2019
I felt this product's fit was: true to size
I felt this product's width was: true to width
First pair i had and will by more
Write a review for this product.